History
History: The Department of Foreign Languages founded in 1958 was one of the first departments of the Grodno State Medical Institute. First it occupied only four rooms of the main building of the Institute located in Ozheshko Street. The first academic staff included only 7 university teachers.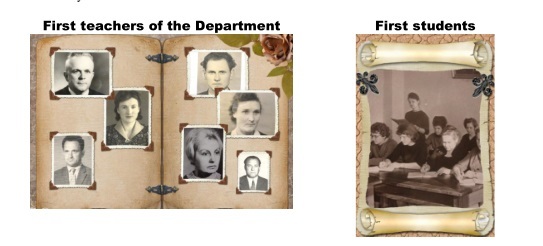 Academic staff: The Department is proud of its highly qualified and experienced academic staff. Among them there are graduates from Minsk State Linguistic University, Lviv State University, Yanka Kupala State University of Grodno, Kokshetau Pedagogical Institute, Irkutsk Pedagogical Institute, Gomel State University. At present the Department staff employs 20 university teachers and 3 laboratory assistants.
Academic work: the Department currently provides teaching of the following academic disciplines: English and German as foreign languages, and Latin as the fundamental language of medical terminology. These academic disciplines are taught as compulsory ones, there are also optional courses for the 2 nd -year students – "English as the Language of Professional Communication in Medicine". The Department provides language training of post-graduates (Postgraduate Master's degree students and Doctoral degree students) who are going to take comprehensive examinations in foreign languages for the Candidate's degree and organizes language training of the university academic staff on the regular basis. A great number of educational manuals have been published at the department (more than 80 over the last 25 years), 3 of them have been proved by the Ministry of Education of the Republic of Belarus. The educational process is organized mainly on the basis of educational manuals published at the Department.