Department of Microbiology, Virology and Immunology named after S. I. Gelberg
Address: 230023, Grodno, Vilenskaya str., 19
Telephone: +375-152-621609
Email: microbiology@grsmu.by
Head of the Department - Sheibak Vladimir Mikhailovich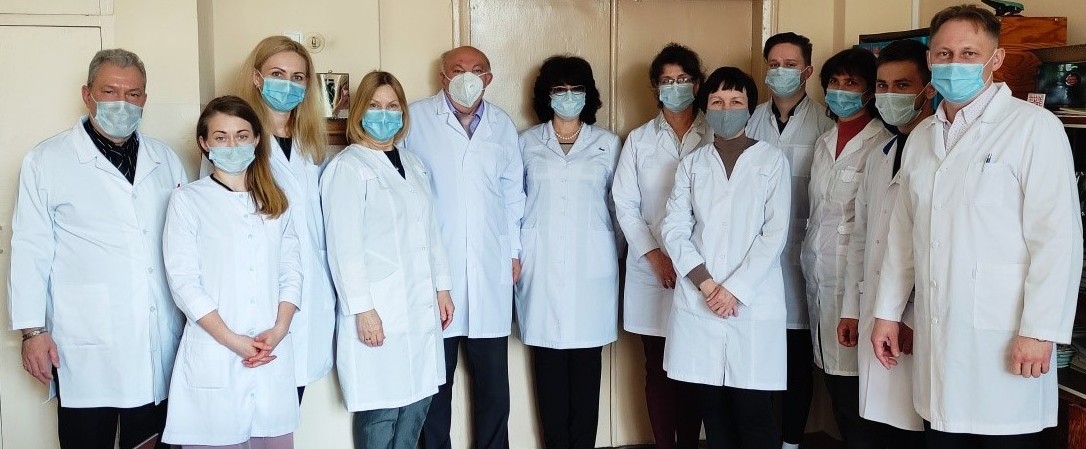 The Department of Microbiology, Virology and Immunology named after S.I. Gelberg currently provides teaching of the academic discipline "Microbiology, Virology, Immunology" for 2nd- and 3rd-year students of all faculties of the Grodno State Medical University according to the Teaching Programs which include all necessary information based on the specificity of study of the subject at every faculty.
Complete electronic study-methodological complexes have been created at the Department in the MOODLE program for all faculties, including the complexes in the English language for teaching of international students.
Currently main field of scientific research developed at the Department is devoted to the study of metabolic changes in cells and tissues of the immune system which occur in animals as the result of the harmful effect of immunotoxicants and use of biocorrectors for the normalization of their physiological state.